#4. Andrei Chikatilo – Body count: 53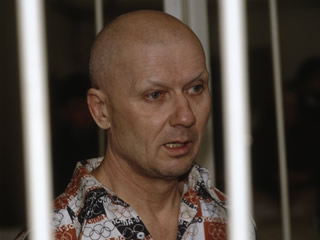 A notorious Ukrainian serial murderer, as well as being a chronic bed-wetter suffering from impotence, Chikatilo earned himself such titles as "The Ripper of Rostov", "The Rostov Ripper" and the "Butcher of Rostov", after the area in which the murders were committed. A sexual deviant, Chikatilo was only able to achieve orgasm by stabbing and slashing his victims, rather than outwardly raping them. Active from the late 1970s, all the way through to the very early 1990s, he was apprehended and interrogated by police and sentenced to death, a sentence which was carried out in 1994 by a gunshot to the head. He was 57 at the time.
Scroll down and hit the blue "Next Page" button for the next slide!